Sony Pictures Animation (2009) - The Hero
2009 - I worked for Sony Pictures Animation, I was still in Brittany in those days. The project is actually cancelled and Sony allowed me to show the concepts. Sony Pictures Animation (c) 2009 - All right reserved
This little creature was supposed to be
the Hero
of the story. We tried many different approaches to get him : more human, more creature and this is the creature version which was finally the most appreciated to show his mischievous behavior. He was pretty fun to draw !
Sony Pictures Animation (c) 2009 - All right reserved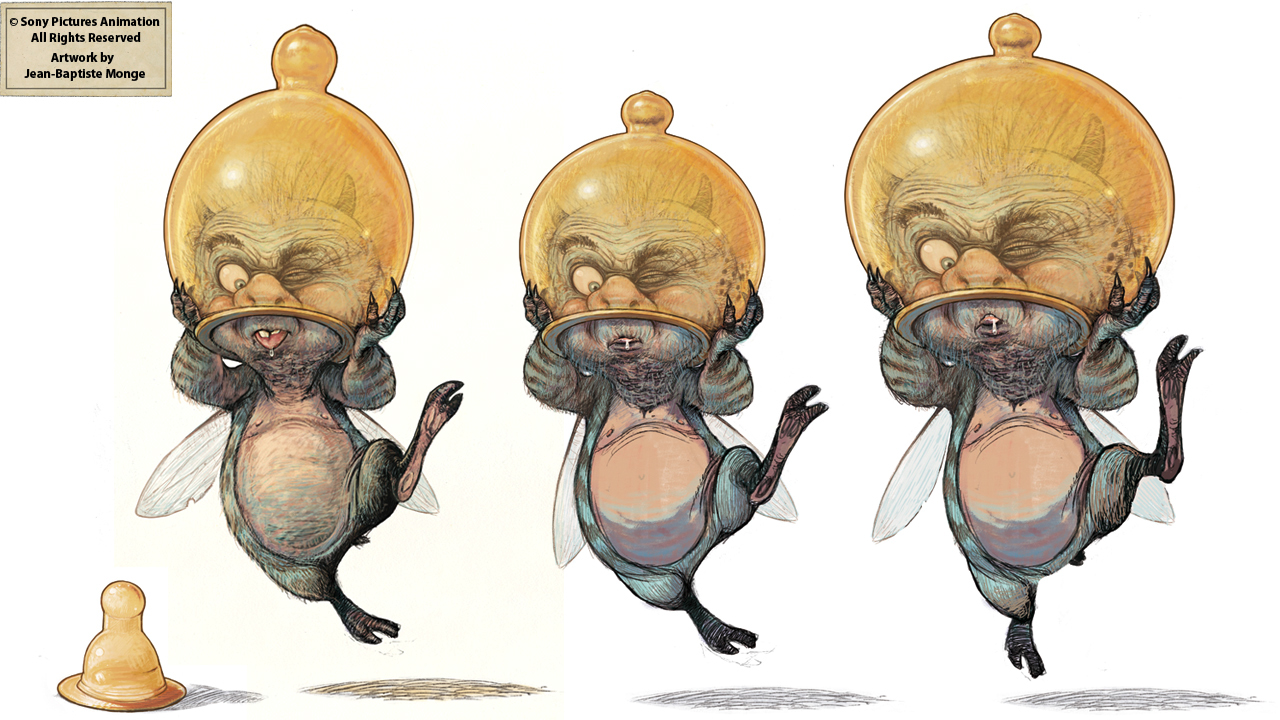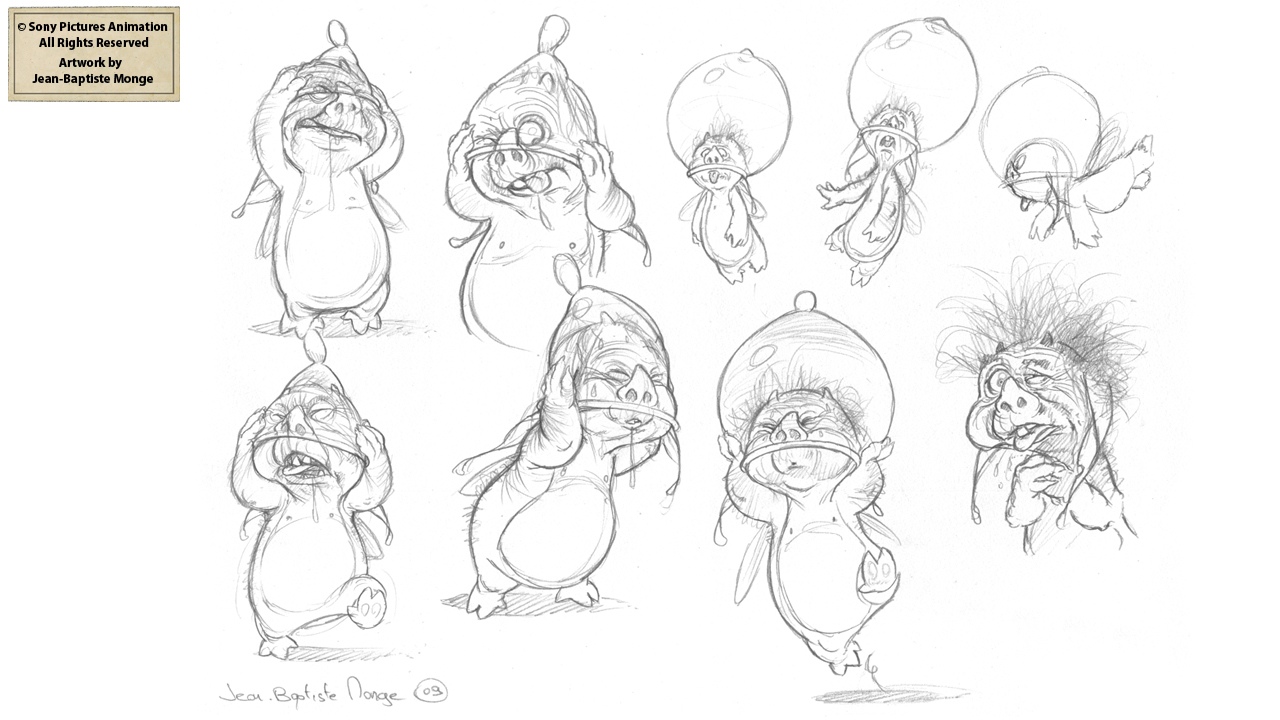 So to be clear and to not shock anyone - this is not condom but a baby bottle nipple with which the hero is playing.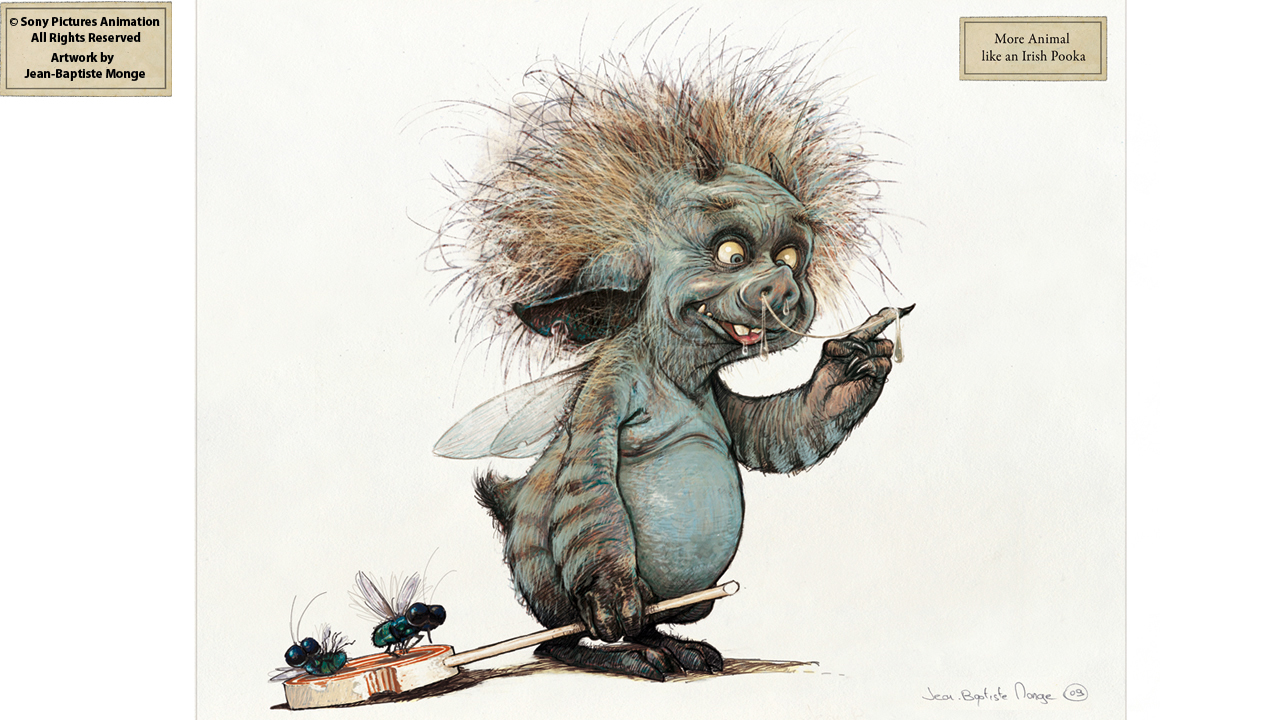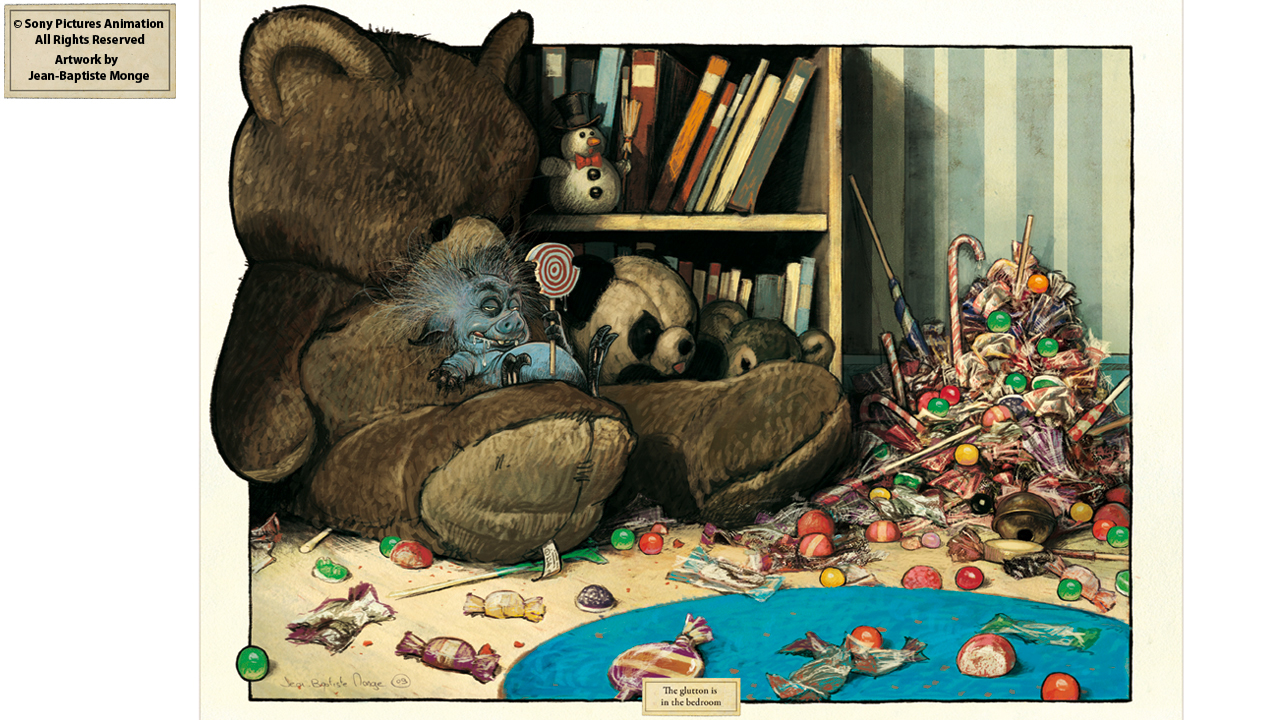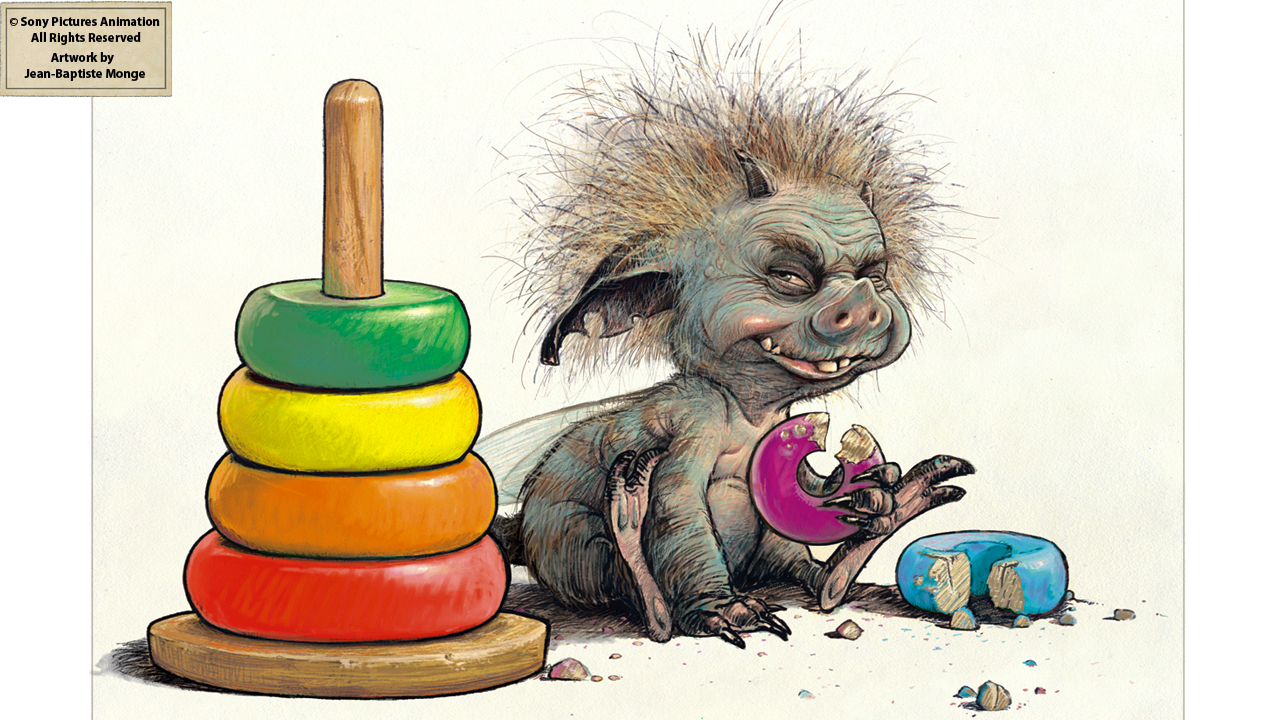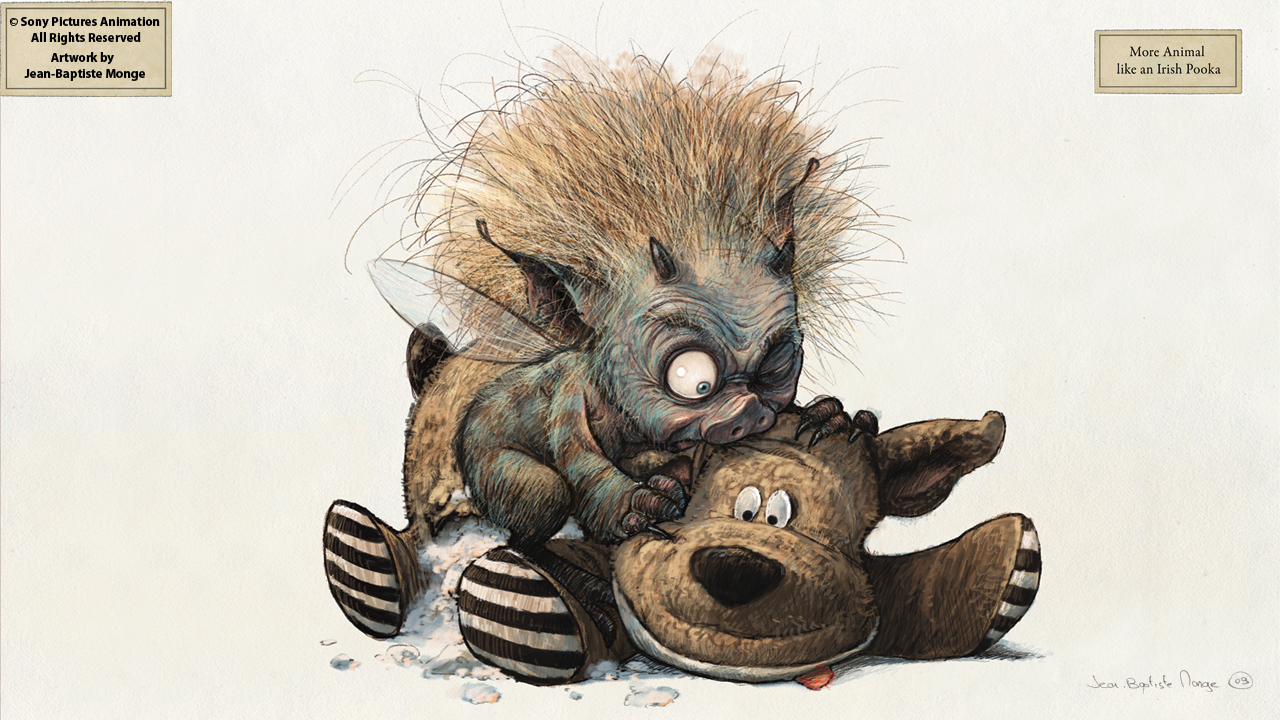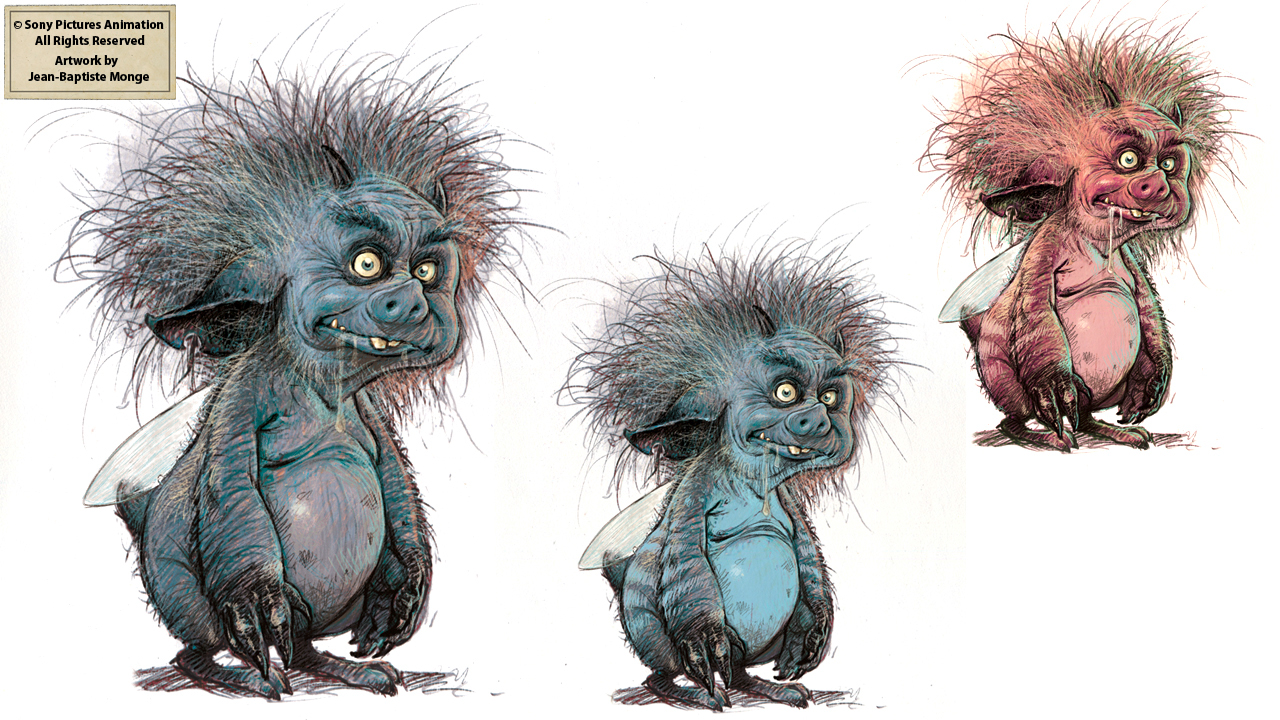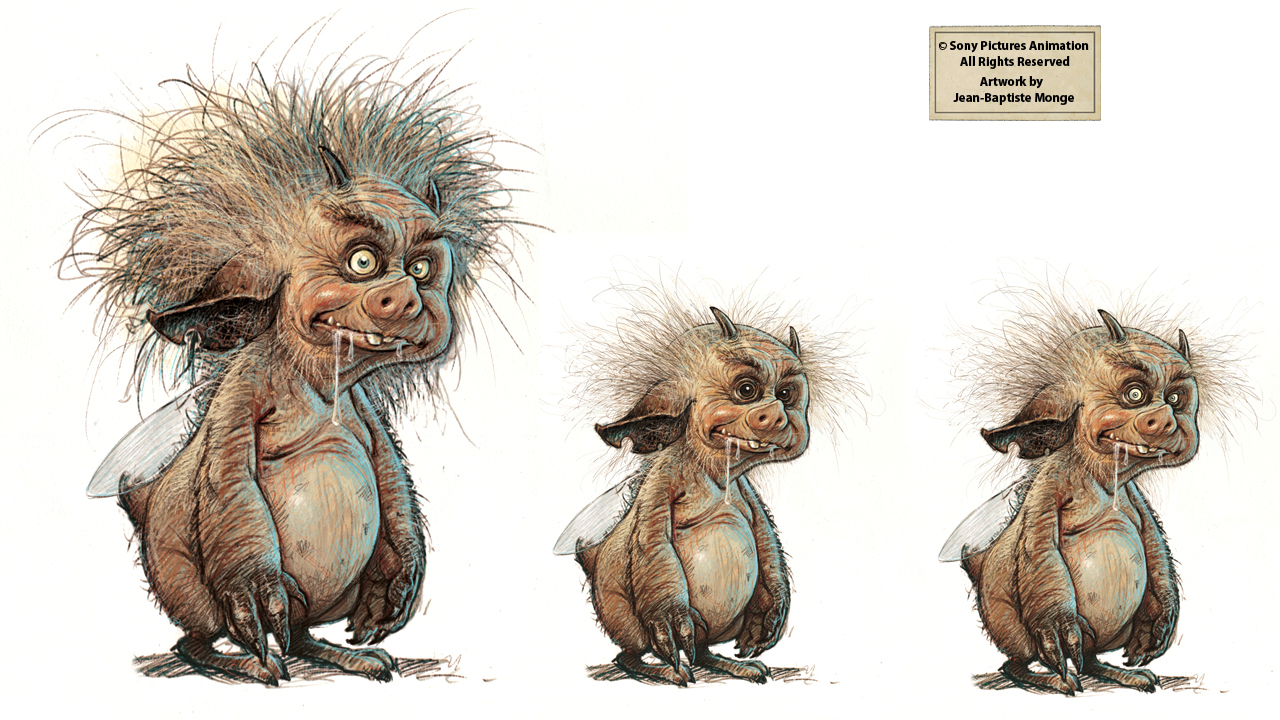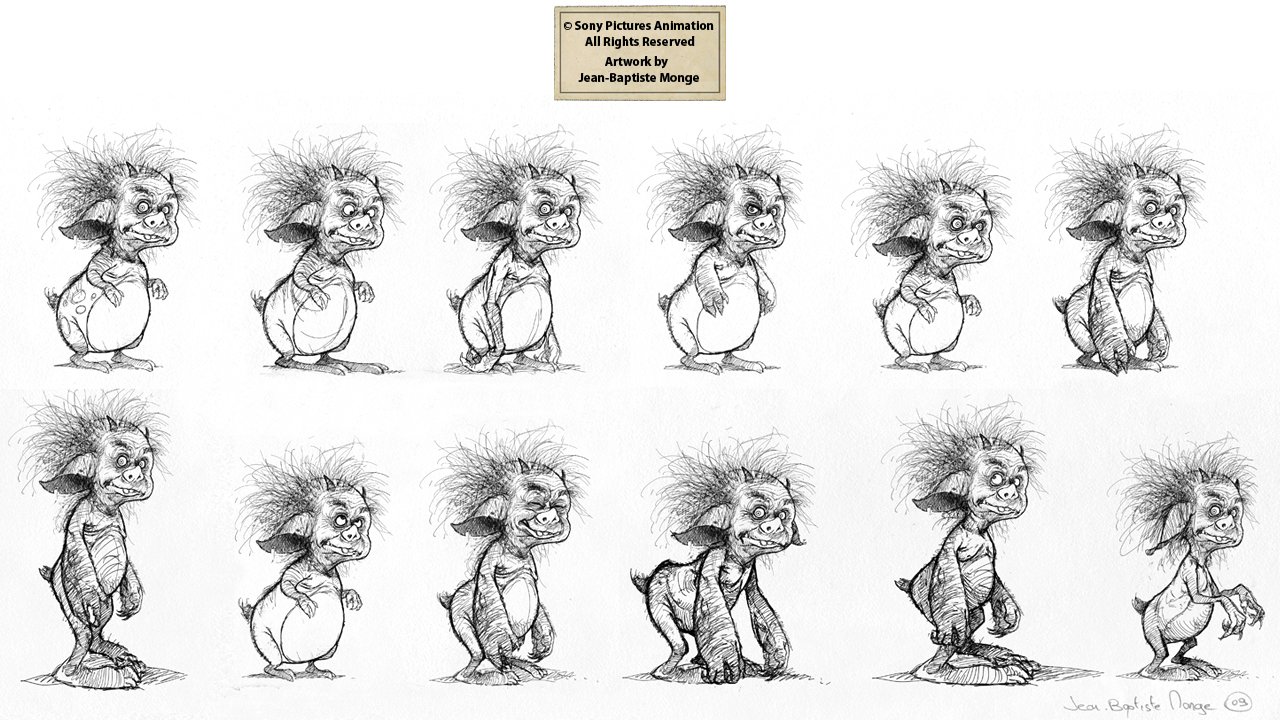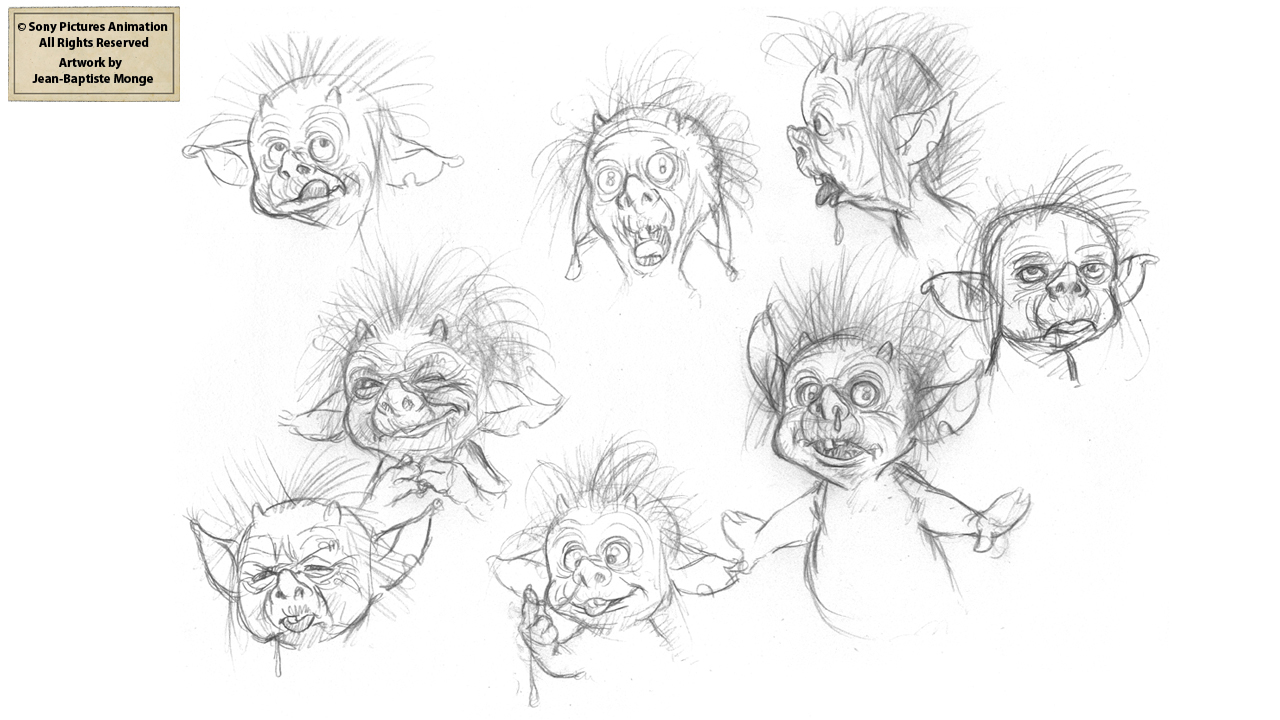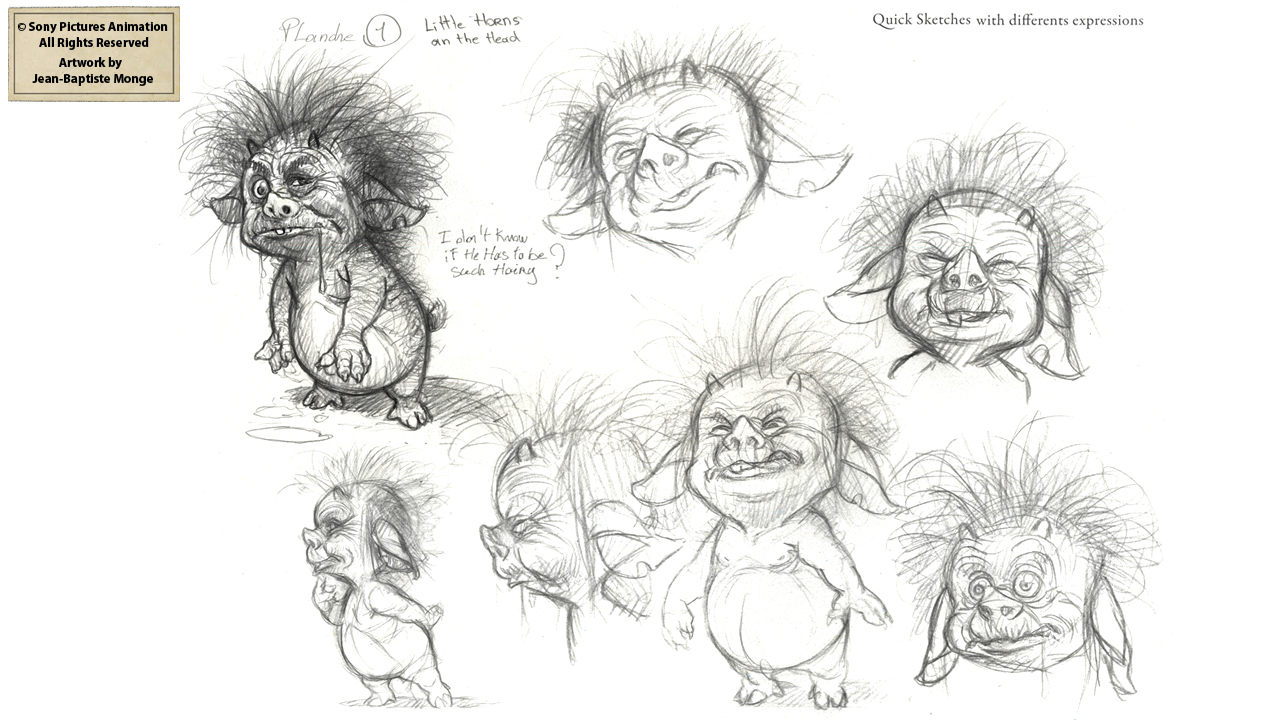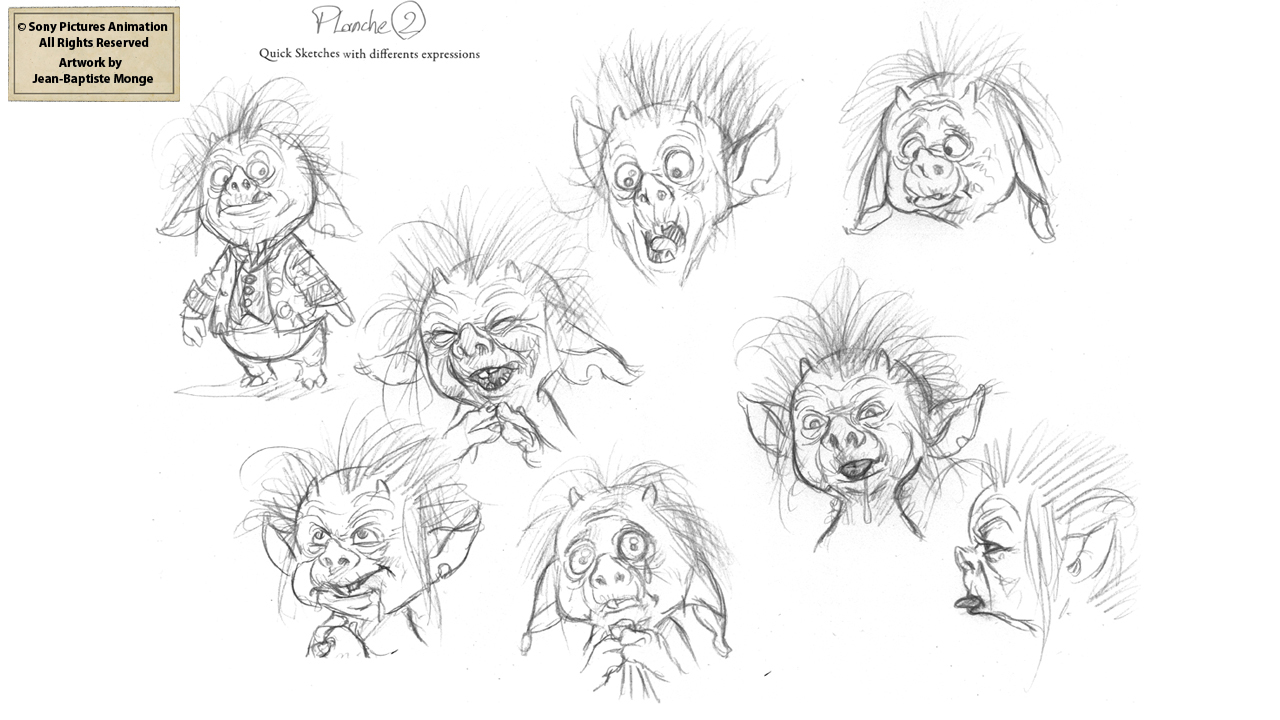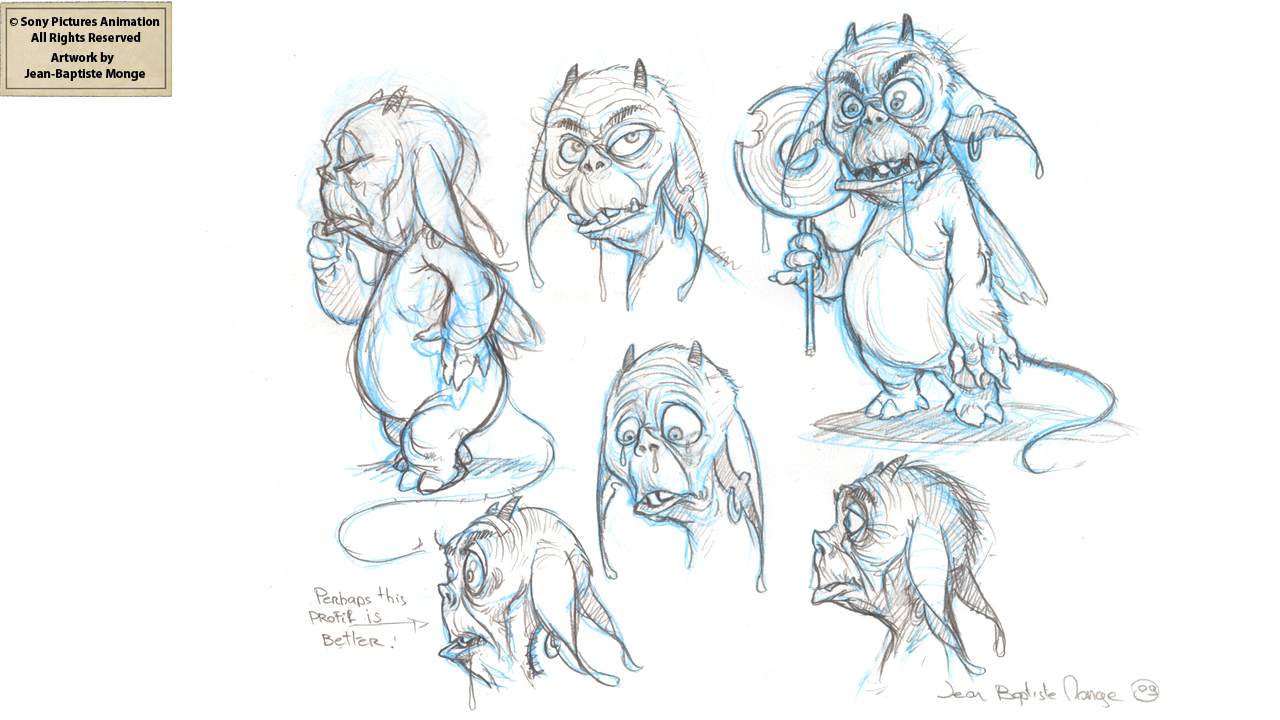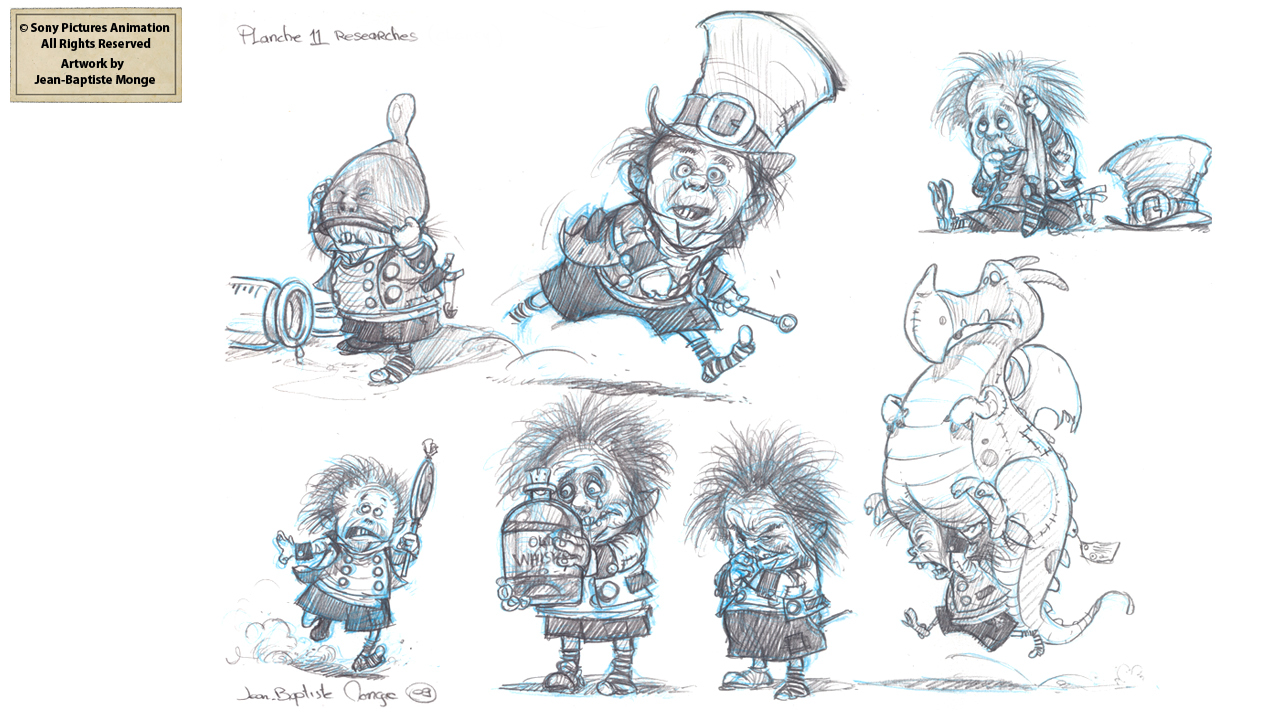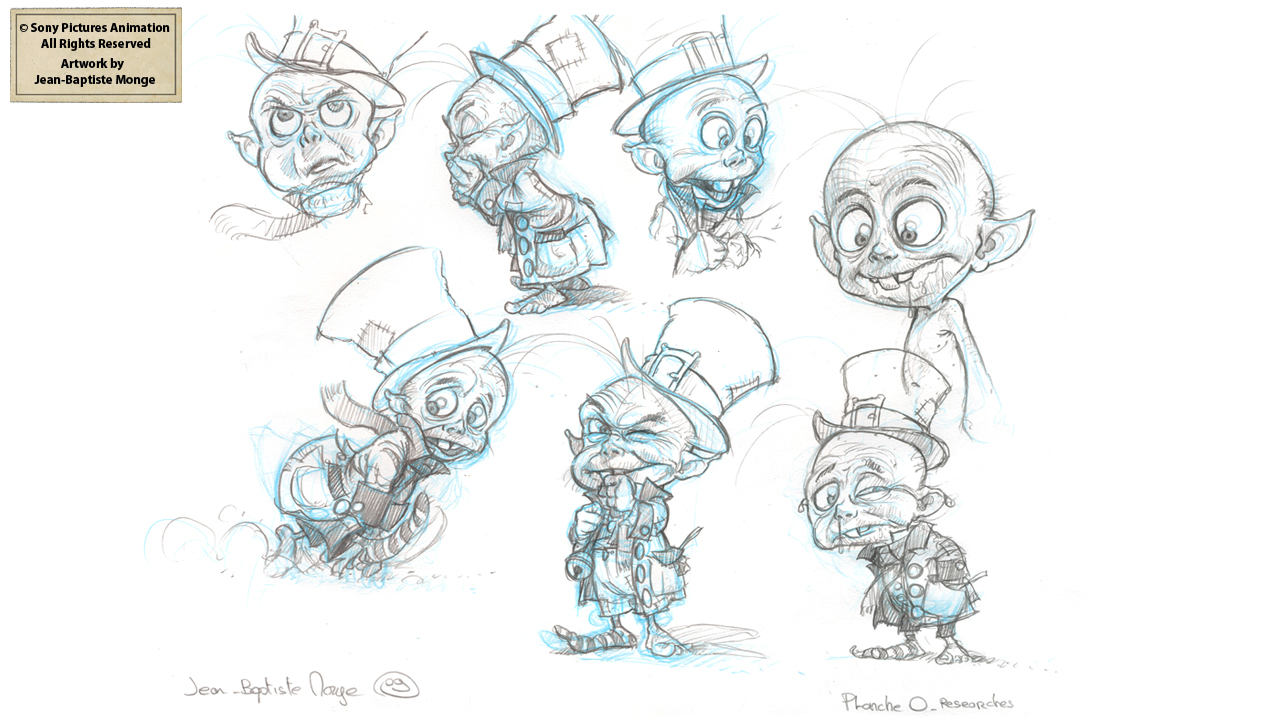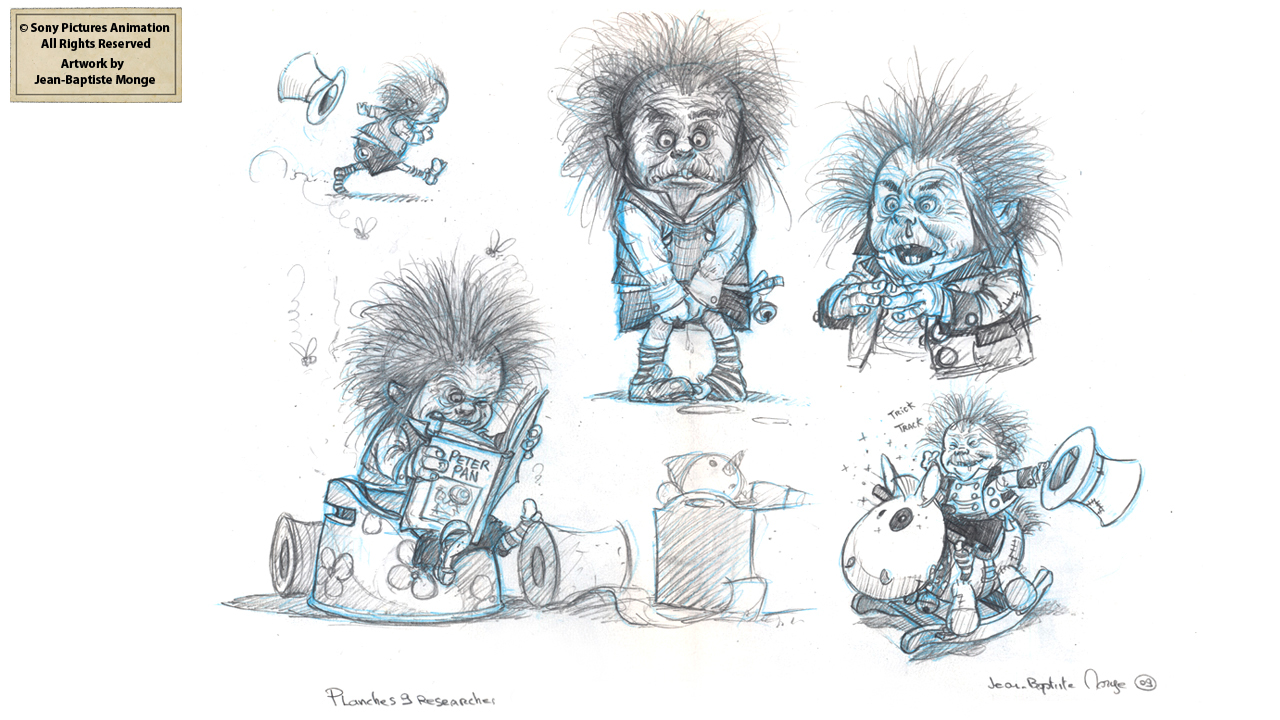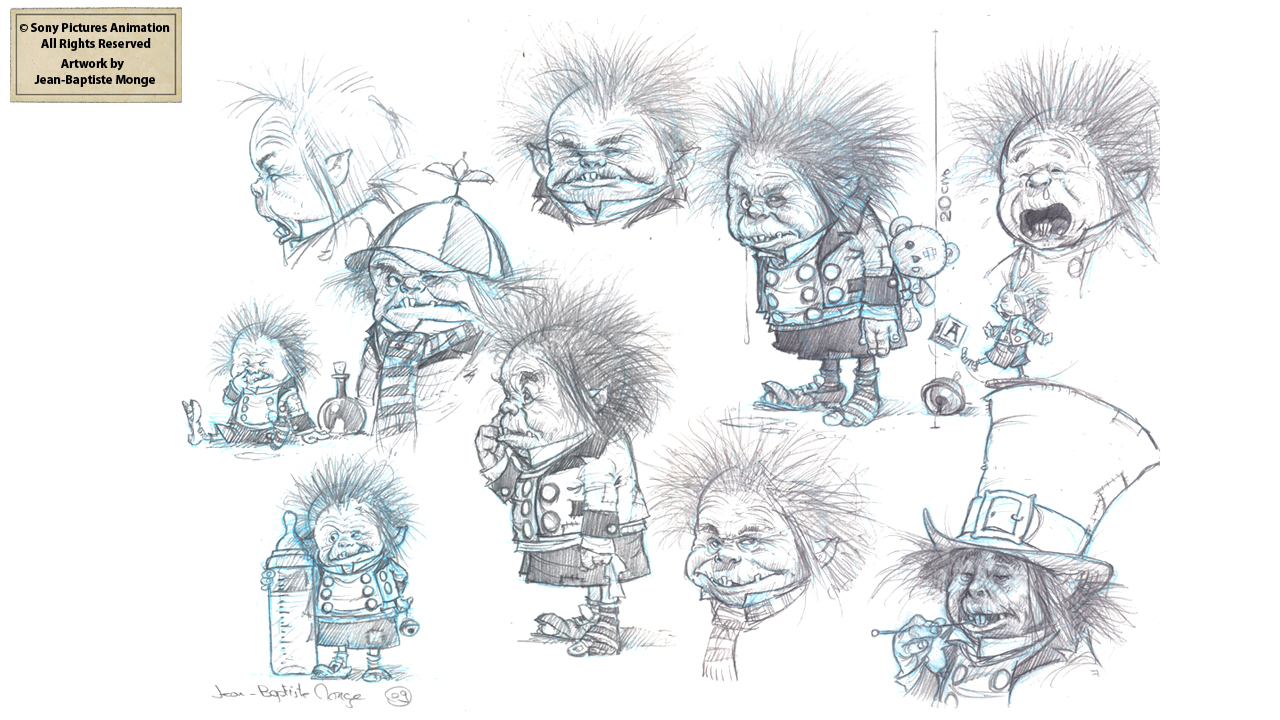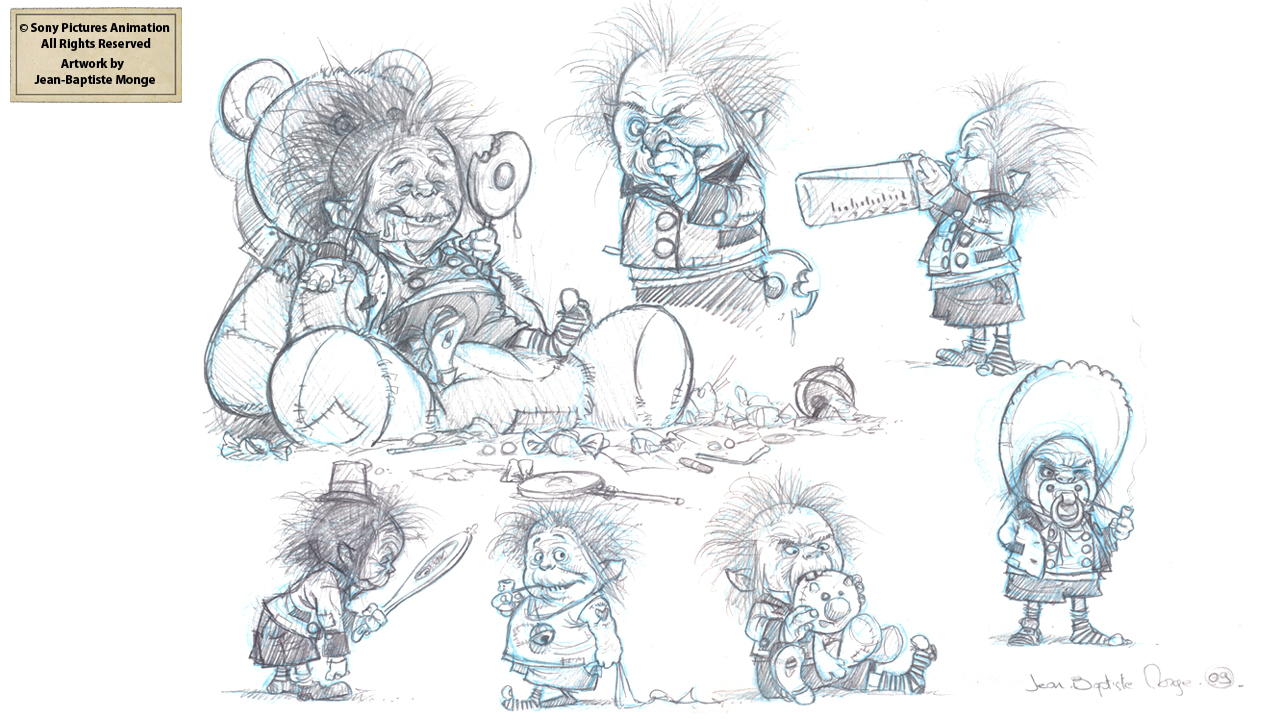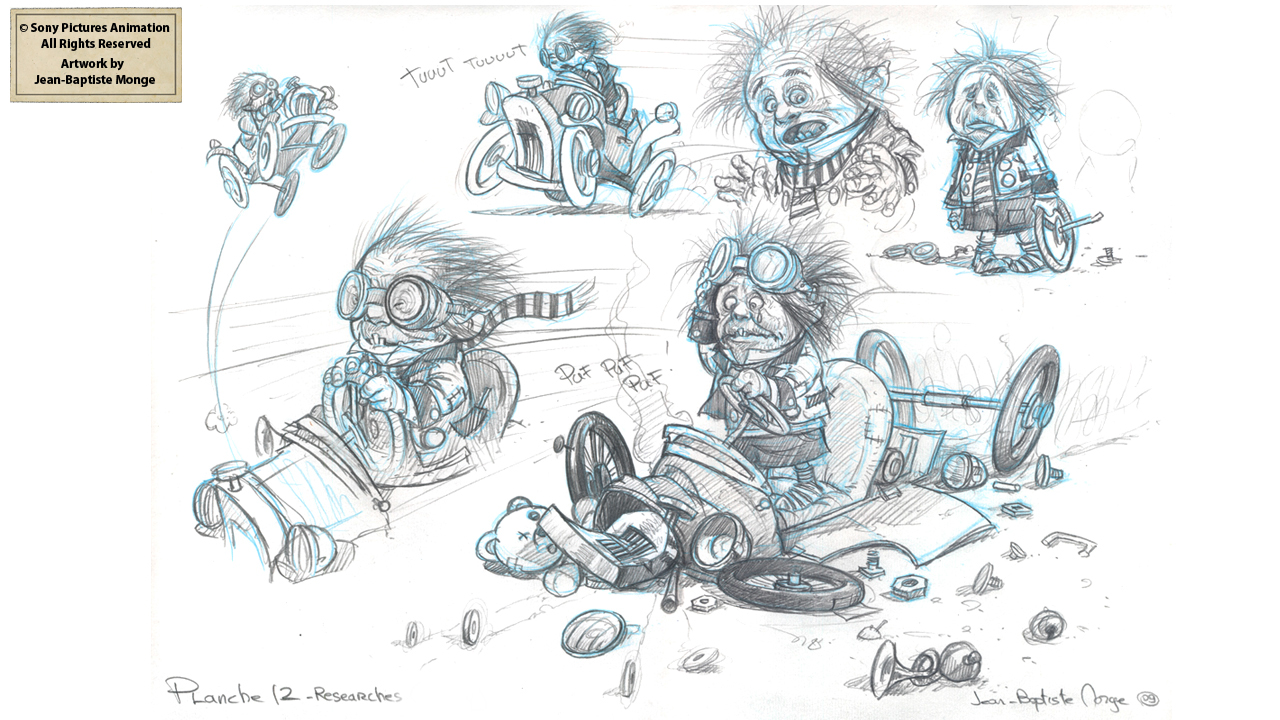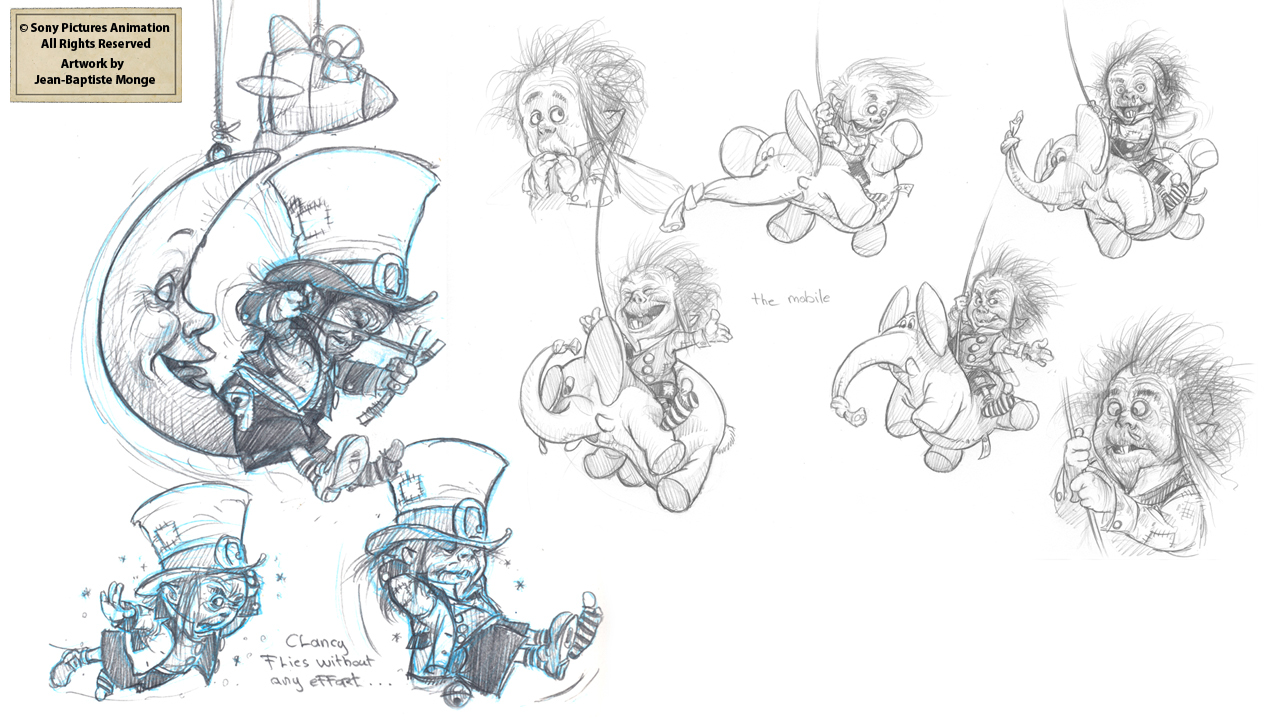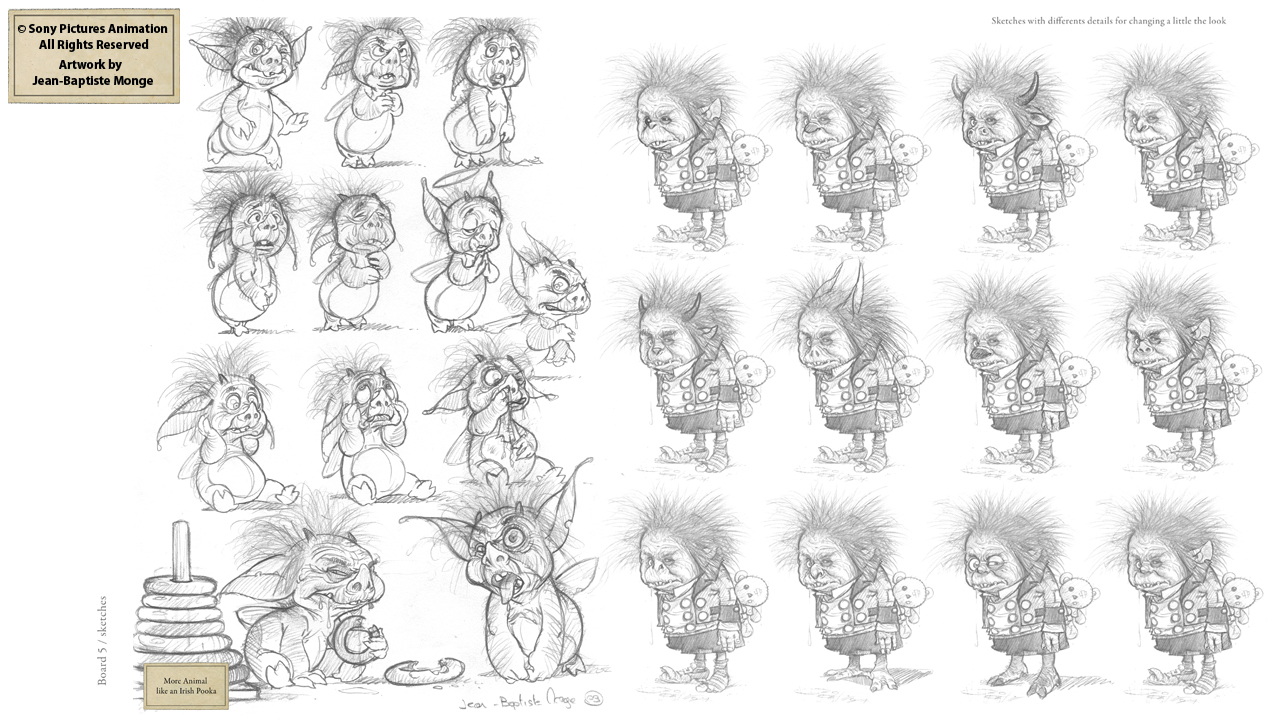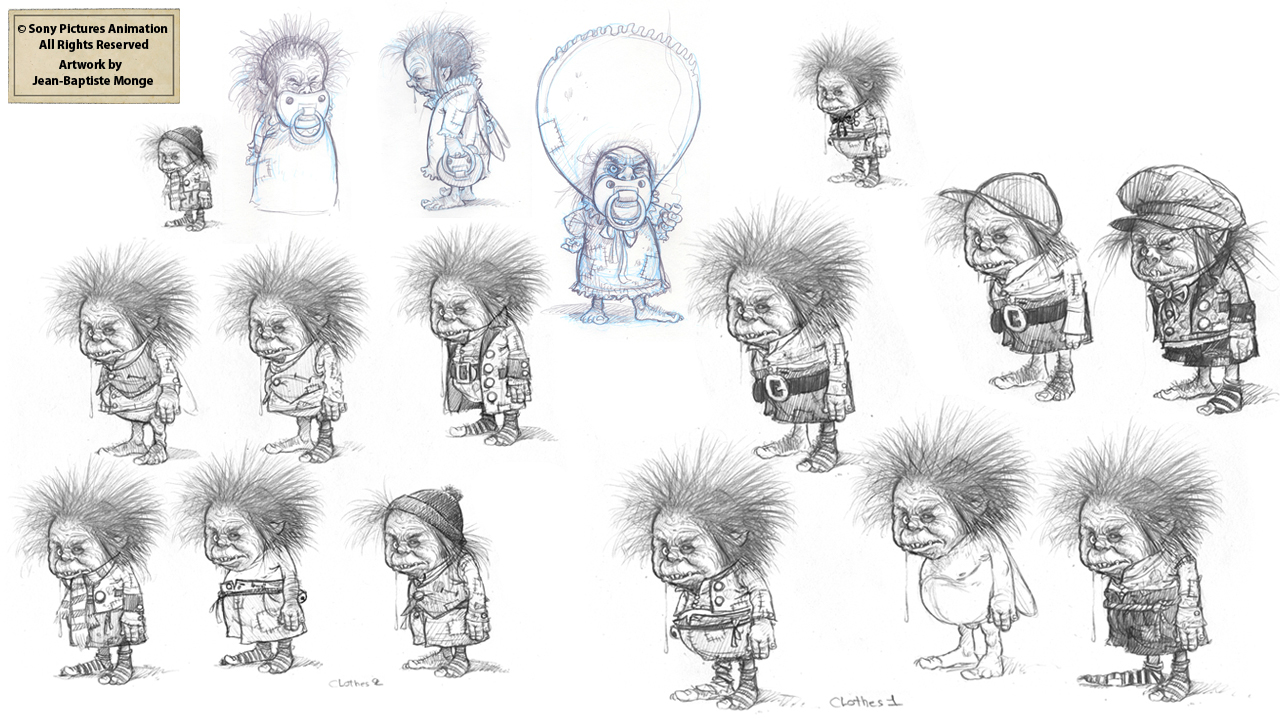 Sony Pictures Animation (c) 2009 - All right reserved